About Your Douglas & Arapahoe Plumber, RMW Plumbing Services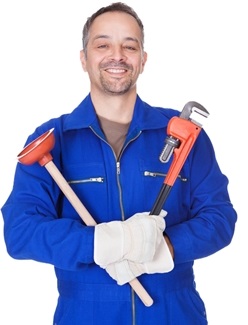 Rick Weberghas been a Master plumber in Douglas County & the Denver Metro area since 1974. RMW Plumbing Services was established in 1993 has worked on many beautiful high-end custom homes in the area since then. We have also worked on several commercial properties throughout the area.
Weberghas is proud to announce the new service division of RMW Plumbing Services. We offer priority service appointments for our existing clients, and we look forward to meeting service needs of new clients requiring plumbing repairs, replacements, or remodel work.
Our plumbers have extensive experience and professionals, so no matter what kind of services you need performed, you can always rely on us for quality workmanship and professional customer service. Give us a call today, and we'll be looking forward to working with you.
Consumer "Bill of Rights"
We believe in the Consumer "Bill of Rights" Here is what we promise and what you can expect if you choose RMW Plumbing Services for all your plumbing needs:
You shouldn't have to wait at home all day for a plumber. You deserve our commitment to an appointment time frame.
You deserve respect and appreciation for favoring our company with your home or business.
You should expect our plumber to leave your home as clean and neat after he's finished with your work as when he arrived.
You deserve a plumber who is knowledgable, efficient, pleasant, clean, neat and of the highest moral character in your home.
You deserve full satisfaction with our products and services or we will redo the repair for FREE.
Services Our Plumbers Provide in Douglas & Arapahoe Counties
Recent Articles
Essential Benefits Of Sump Pumps -Ask any professional who lives in an area that uses them, one of the most important plumbing services available is the sump pump. Just like what it sounds, sump pumps are installed in the basement or underground space and pump water. The point of this is to prevent flooding and even keep this lower level as dry as possible by redirecting existing water to the nearest storm drain … Read More
What's Making Your Faucet Drip (And What You Can Do About It) - Dripping or leaking faucets can be irritating and frustrating, and there's a chance that they signify other problems are occurring with your pipes or plumbing. If your faucet drips when it's turned off, the problem could be stemming from a number of different of issues, and you can benefit greatly from taking care of the problem as early on as possible. The leak could be being caused by corroded pipes, defective gaskets, mineral deposits, or … Read More
If you would like to know more about our plumbers serving the Douglas & Arapahoe County areas, please call 303-681-3400 or complete our online request form.