An Aurora Plumber You Can Trust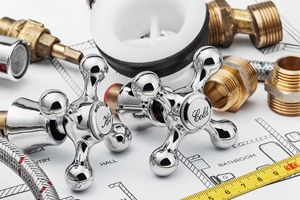 RMW Plumbing Services has been providing plumbing services to Aurora and the surrounding areas since 1993. In that time, we've developed a reputation as the most experienced, trusted, and dependable plumbers in the area. We consistently provide our customers with high quality repairs and professional, courteous service. We understand how important your home's plumbing system is to you and your family, and our Aurora plumbers will do everything we can to make sure it's in the best condition possible. Whether you need routine maintenance or assistance with a complete new construction, we'll be ready and eager to help.
Our Aurora plumbers are all licensed, professionally trained, and extensively experienced. So at every job we perform, we can guarantee your complete satisfaction. We'll work to accurately diagnose any problems and repair them thoroughly. And we know these repairs can be a disruption, so we'll handle them as quickly as possible—but we'll never sacrifice quality workmanship for speed.
Give us a call today with any questions concerning our plumbing services in Aurora, or to schedule your appointment.
Aurora Drain Cleaning
Dirty, clogged drains can lead to a number of problems with your plumbing system. In fact, a lot of problems are often misdiagnosed by less experienced plumbers, and the root cause of them is dirty drains. Drains are the connection point of your entire plumbing system, so if they have a problem, you'll see other problems throughout your entire home. If a plumber only treats these symptoms, you'll see the same problems recur again and again.
Our Aurora plumbers can accurately identify the exact plumbing troubles you're experiencing and their causes. If it turns out to be a problem with your drains, you can rely on us for thorough drain cleaning in Aurora to ensure that your plumbing system is running as well as possible throughout your entire home.
Our plumbers can also help with any sewage problems you may encounter. Much like drains, your sewage system will effect your whole house's plumbing. And if it gets clogged or backed up, there can be some seriously messy results. If you've noticed a problem with your sewage, give our plumbers in Aurora, CO a call and let us save you time and headaches.
Aurora Water Heater Repairs
Your water heater is nearly constantly under a significant amount of stress. So it requires frequent maintenance, tune-ups, and repairs. Our plumbers recommend a yearly inspection and tune-up of your water heater to keep its lifespan as long as possible and avoid any large, expensive, or emergency repairs. A water heater will typically last for about ten years before it needs to be replaced.
However, without proper maintenance and repairs, that number can drop to about five years. We'll make sure that your water heater lasts as long as possible, and that during that time it's as efficient as possible, saving you on energy costs.
If you are looking for a dependable Aurora plumber then please call 303-681-3400 or complete our online request form.