Arapahoe County's Finest Plumber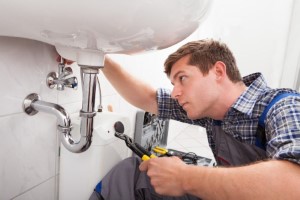 Since 1993, RMW Plumbing Services has been a local leading Arapahoe County plumber, taking care of the service needs of locals. We take great pride in the fact that we're able to build professional working relationships with our customers, and that helps us provide better service.
We go above and beyond to provide high-quality service for every one of our customers. Taking good care of your plumbing is important because it's a system that you rely on every day.
Having a reliable Arapahoe County plumber to contact when something goes wrong is a crucial way to avoid having major problems develop. As soon as you need us, we will be there and will provide you with affordable plumbing service.
Don't trust just any Colorado plumber with your plumbing repairs. You should never settle for less than the best when it comes to your plumbing or any aspect of your Arapahoe County home. It's probably not surprising to learn that the most common request we get for plumber work is for repairs. Some examples of this include, but are not limited to:
You rely on your sump pump to help keep the lower level of your house from flooding. So what if something is wrong with this fixture in the first place? Unfortunately, oftentimes, the issue is that heavy rains cause excess work for this pump and it can't keep up. Make sure it's in good condition in order to help prevent this from happening.
If you notice your water pressure has taken a dip, don't ignore that. One of the most common red flags that indicate you have a hidden leak in your plumbing system somewhere is a drop in your water pressure.
Dripping faucets and leaking pipes are also common reasons to call in a professional plumbing expert. Even a slow drip or leak can waste a lot of water. Plus, if left untreated, eventually this problem will get more severe. Nip it in the bud and put an end to this water-wasting problem early on.
These are just a few examples and we can take care of any plumbing problem you may experience. Call us immediately when you need a dependable Arapahoe County plumber.
Recent Articles
Ask any professional who lives in an area that uses them, one of the most important plumbing services available is the sump pump. Just like what it sounds, sump pumps are installed in the basement or underground space and pump water. The point of this is to prevent flooding and even keep this lower level as dry as possible by redirecting existing water to the nearest storm drain …
If you are looking for a dependable Arapahoe County plumber then please call 303-681-3400 or complete our online request form.