Repairing and Installing Plumbing Fixtures in Arapahoe & Douglas County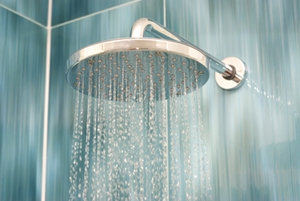 The plumbing fixtures in your home are arguably the most important part of your plumbing system. After all the rest of your plumbing system exists so that you can use your plumbing fixtures. At RMW Plumbing Services, we understand that your plumbing fixtures are what make your home the comfortable place that it is, so when you need to have any work performed on them, our professionals will guarantee high quality workmanship. We are highly experienced in repairing and installing plumbing fixtures in Arapahoe County and Douglas County - after all, we've been doing this since 1993!
Whether it's your sinks and faucets, toilets and showers, or any other fixtures, you depend on them every day for any number of conveniences that you couldn't go without. That's why you need to always know that your plumbing fixtures are in great condition. Our plumbers will always do whatever it takes to to make sure that your plumbing fixtures can provide you with all of the comfort and the convenience that you need. We are the company locals prefer when it comes to this type of plumbing service in Arapahoe County and Douglas County.
Plumbing Fixture Service and Repairs
Whether you just need a leaking faucet repaired or you're overhauling your kitchen or bathroom, our plumbers will be able to help you take care of the job. We can repair, replace, or install any plumbing fixtures, including:
Bathroom plumbing fixtures
Toilets
Low-flush and water-conserving fixtures
Bathtubs and whirlpool tubs
Walk-in tubs
Shower fixtures
Kitchen faucets and sinks
Garbage disposals
Dishwashers
If there are any bathroom or kitchen plumbing fixtures in your home that are not functioning well for any reasons, our plumbers will be able to assist you. We'll arrive on the job on time and we'll work hard to get the job done as quickly as possible, but we'll never sacrifice quality workmanship in favor of a more speedy job. No matter what the job is, we'll work with you to determine the best solution for the problem.
Douglas & Arapahoe County Plumbing Fixture Repair Specialists
Our goal is to help our clients keep their plumbing systems in the best condition possible at all times. Our plumbing fixture experts are all licensed and trained professionals who can guarantee excellent workmanship and professional customer service at every job that we perform. We strive for 100% customer satisfaction, and we'll do whatever it takes to keep your plumbing fixtures in great shape at all times.
Our professionals can help you repair or replace any plumbing fixtures in your home, and we can work with you to select great new fixtures.
If you need a professional to repair or install plumbing fixtures in Arapahoe or Douglas County, please call 303-681-3400 or complete our online request form.
Recent Articles
Essential Benefits Of Sump Pumps -Ask any professional who lives in an area that uses them, one of the most important plumbing services available is the sump pump. Just like what it sounds, sump pumps are installed in the basement or underground space and pump water. The point of this is to prevent flooding and even keep this lower level as dry as possible by redirecting existing water to the nearest storm drain … Read More
What's Making Your Faucet Drip (And What You Can Do About It) - Dripping or leaking faucets can be irritating and frustrating, and there's a chance that they signify other problems are occurring with your pipes or plumbing. If your faucet drips when it's turned off, the problem could be stemming from a number of different of issues, and you can benefit greatly from taking care of the problem as early on as possible. The leak could be being caused by corroded pipes, defective gaskets, mineral deposits, or … Read More