Douglas County Gas Leak Detection & Repair Specialists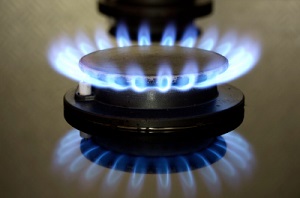 Natural gas is a clean and efficient fuel source that's used in more than 50% of homes in America for cooking and heating. While the appliances and lines that use natural gas are typically safe for your home, there can be extreme dangers associated with any problems with your gas line. At RMW Plumbing Services, our plumbers know the risks and dangers that natural gas line problems can cause, so we take the repairs extremely seriously. If you have or suspect you have a problem with gas leaks in Arapahoe County or Douglas County, call us immediately.
Carbon monoxide poisoning can easily threaten the safety of you and your family, and even the smallest gas leaks can lead to huge explosions. If any appliances that use your gas line aren't burning gas properly, or if the line itself is damaged in any way, a carbon monoxide gas leak can occur in your home. This is incredibly dangerous, as carbon monoxide prevents the brain and other organs from receiving and utilizing the oxygen they need to function properly. The symptoms may appear similar to those of a high fever or the flu.
If you do have a gas leak in your home, the most important thing to do is make sure that you and your family are safe. Contact the authorities as soon as possible, then contact our plumbers for gas leak repairs in Arapahoe County or Douglas County.
If You Smell Gas In Your Home, Take These Steps Immediately:
Do not touch any lights or electrical switches
Extinguish all open flames
Immediately vacate the premises
Call your utility company immediately to have your gas supply shut off
Call a professional plumber to have the gas leak repaired
Gas Leak Detection in Arapahoe & Douglas County
Unfortunately, some gas leaks won't be detectable by smell, and they can be small enough that they go unnoticed for long periods of time. Our professional plumbers can use specialized equipment and procedures to determine whether there are any leaks in your gas system.
We know how dangerous and serious gas leaks can be, so when you hire us for gas leak detection in Arapahoe or Douglas County, we'll take the responsibility very seriously. We'll test your gas line pressure and make sure that there are absolutely no gas leaks in your home after our work is complete.
Most gas leaks found during a gas leak detection test in the home are found at gas pipe connections and are small and well below levels that would cause explosion or be considered hazardous. These types of leaks waste gas and cost a homeowner money, similar to a dripping sink faucet or running toilet. Finding and correcting small gas leaks can save a homeowner a considerable amount of money and prevent the leak from worsening over time.
You can depend on us for more than top quality plumbing services in Arapahoe County and Douglas County. You can depend on our team of experts to keep you safe, starting with proper gas leak detection and repairs. Call us as soon as possible should you require this type of service.
If you need gas leak detection or repairs in Arapahoe or Douglas County, please call 303-681-3400 or complete our online request form.
Recent Articles
Essential Benefits Of Sump Pumps -Ask any professional who lives in an area that uses them, one of the most important plumbing services available is the sump pump. Just like what it sounds, sump pumps are installed in the basement or underground space and pump water. The point of this is to prevent flooding and even keep this lower level as dry as possible by redirecting existing water to the nearest storm drain … Read More
What's Making Your Faucet Drip (And What You Can Do About It) - Dripping or leaking faucets can be irritating and frustrating, and there's a chance that they signify other problems are occurring with your pipes or plumbing. If your faucet drips when it's turned off, the problem could be stemming from a number of different of issues, and you can benefit greatly from taking care of the problem as early on as possible. The leak could be being caused by corroded pipes, defective gaskets, mineral deposits, or … Read More