Your Local Larkspur Plumber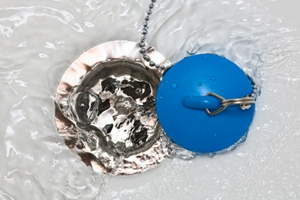 At RMW Plumbing Services, our only goal as a local plumbing company in Larkspur, CO is to provide each and every one of our customers with quality workmanship and professional plumbing services. That's what we've been doing since we began working in the area in 1993, and that's how we've developed our reputation as the most trusted and reliable plumbers in the Larkspur area. Our Larkspur plumbers consistently provide our customers with professional customer service and top-of-the-line plumbing installations and repairs. Your plumbing is one of the most important aspects of the comfort your family receives from your home, so we'll do whatever can to make sure it's always in the best shape possible. We're always ready to handle any job, no matter how big or small.
Our Larkspur plumbers are all licensed, certified, and professionally trained, so at every single job, we can guarantee your satisfaction with our work. We find exactly what the problems are with your plumbing, and what's causing them, then we'll thoroughly repair them. We know these repairs can be a disruption in your life, so we'll take care of them as quickly as possible, without ever sacrificing quality work for speedy work.
Call us today with any questions you have about the services we provide, or to schedule your appointment.
Larkspur Drain Cleaning
Your drains and pipes are the backbone of your home's plumbing system. So when they're dirty and clogged, you'll start to notice problems with a number of your plumbing fixtures. Unfortunately, more often than not the problems dirty drains cause will be fixed without anyone ever getting to the root of the problem. That means you'll see the problems occurring and getting fixed over and over, until the damage is worse and the repairs will be complicated and expensive. Our plumbers in Larkspur, CO will be sure that if your drains are causing problems, we'll quickly diagnose them and give them a thorough, professional cleaning.
We also know how important regular drain cleanings are to your home. If you wait until you've noticed the problems, chances are things will be much worse. We can give your pipes an inspection to find out if they need a cleaning, and make that they're running clear and clean.
Larkspur Water Heater Repair
Hot water is one of the most important aspects of the comfort your home can provide you with, and that comfort is extremely important to you and your family. Our Larkspur plumbers can make sure your water heater is functioning at peak conditions, so that you can save money on energy costs. We'll also perform regular maintenance on your water heater to ensure it lasts as long as possible.
A typical water heater will last for about ten years, but without regular maintenance, that time-frame can easily be decreased. We can give your water heater an inspection to make sure nothing is currently wrong with it, and we'll also take any preventative measures we can to keep your water heater from decaying too quickly. If it's time for a replacement, we'll help you decide on the right type and model for your home and budget. Call us whenever you need water heater repairs in Larkspur.
If you are looking for a dependable Larkspur plumber then please call 303-681-3400 or complete our online request form.