Top-Notch Douglas County Plumber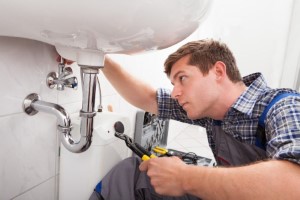 RMW Plumbing Services is the only name that you need to know when it comes to finding a reliable and honorable Douglas County plumber. We take this line of work seriously and that's obvious from the impeccable reputation that we've established.
In fact, we're not just any Douglas County plumber, this Colorado plumber company was founded by a leader with over 40 years of plumbing expertise. You really can love the service you get from a local plumbing expert, and we're here to prove to you that's not only true but possible.
Getting the Plumbing Service You Need
The truth of the matter is, as a Douglas County homeowner, there are a variety of tasks you'll need a professional plumber for, over the years. Not surprisingly, the most common reason is for plumbing repairs such as:
We bet fewer homeowners would ignore that running toilet for as long as they do if they knew it could be wasting up to 200 gallons a day. Aside from the added expense of wasting water like this, there is also the fact that wasting natural resources like this is bad for the environment.
A dripping faucet isn't any better; it can be just as wasteful as a running toilet. Yet, most homeowners only address the situation if the noise is bothersome.
Leaking pipes are another culprit of wasted water and common plumbing issues. Even if you don't see your pipe actually leaking, look for pools underneath that could be the result of this dripping.
Slow or clogged drains are something a lot of homeowners think they just have to live with. Or, even worse, something they can rectify on their own with store-bought, harsh chemical drain cleaners. As soon as you notice a slow drain, call in an expert for a professional diagnosis. This helps ensure the problem isn't something bigger, like root intrusion, and provides a long-term solution.
When you find yourself in need of a Douglas County plumber, trust the best and give our pros a call.
If you are looking for a dependable Douglas County plumber then please call 303-681-3400 or complete our online request form.